Into The Drift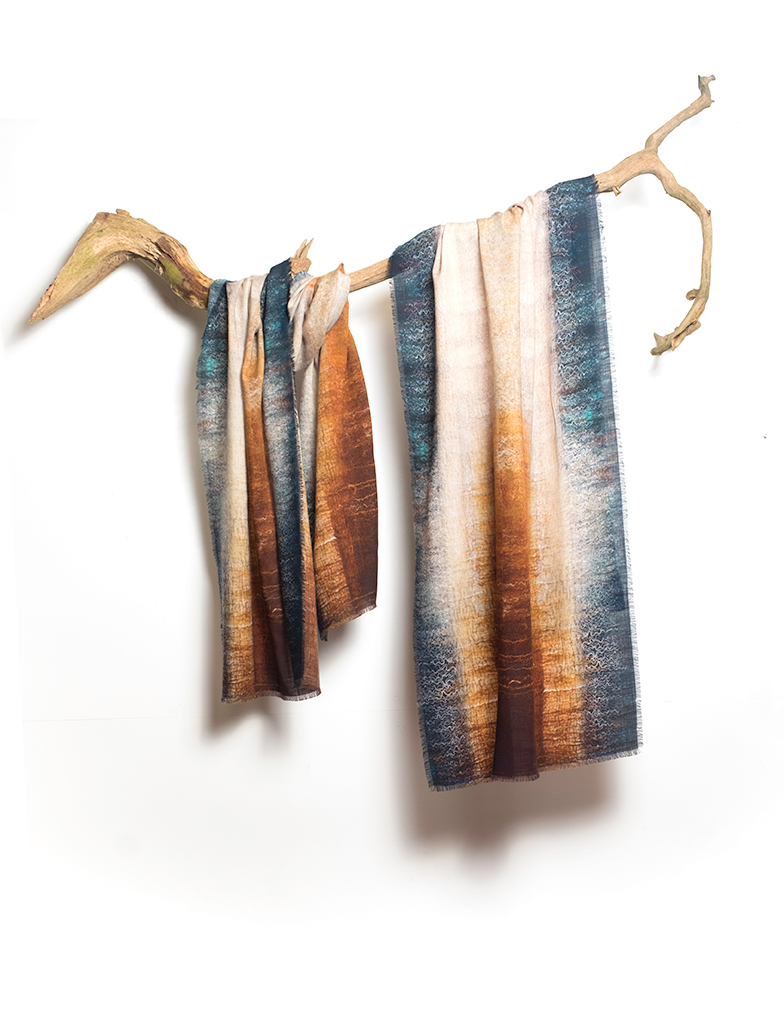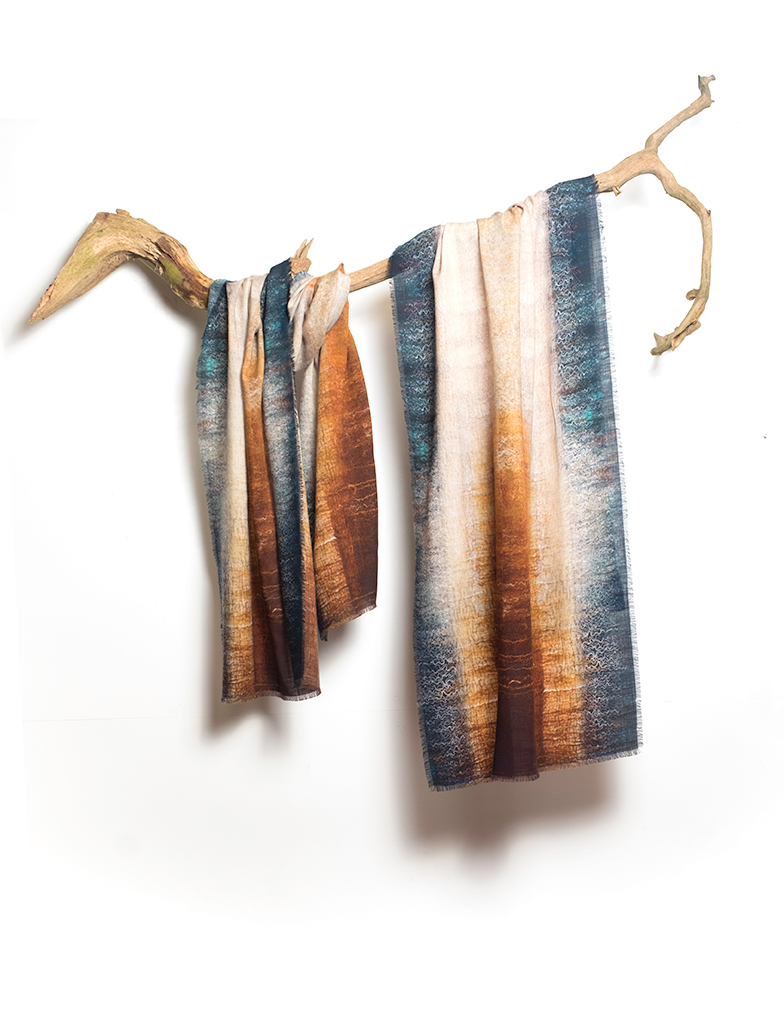 Into The Drift
The story: Into The Drift stole design is inspired by original artwork Into The Drift #2 - a moment captured... sky and ocean drifting in unison at sundown.
Details: The image is digitally printed on superfine fabric 93% wool & 7% cashmere, 190cm L x 63cm W.
Care Instructions: Dry clean only.
Shipping: Free Royal Mail Special Delivery shipping to UK only.
The Stole Collection is born out of my original artworks. An image is manipulated to form a seamless design which is then printed on super fine wool/cashmere fabric. I chose this fabric for its soft & luxurious handle, and the beautiful properties that wool offers - warm in winter, cool in summer and crease resistant.
Made in Britain for you, to wear anytime, anywhere, any which way!